This tour has 7 nodes/spots in all. To view each of the spot, please hover the mouse over the thumbnails and click on it in the bottom middle of the tour window. If you wish to view this sopt on the tour map, click on the Map button on the left bottom corner.
Sri Kodanda Ramalayam
Sri Kodandarama Temple is a temple dedicated to Lord Sri Rama, located in Vontimitta town in Rajampet taluk of Kadapa District in the Indian state of Andhra Pradesh. The temple was constructed in Vijayanagara architectural style, is dated to the 16th century. It is stated to be the largest temple in the region. This Temple is Located at a distance of 25 kilometres from Kadapa and is close to Rajampet on Kadapa – Tirupati Highway.

History:
The temple was built during the reign of Chola and Vijayanagara kings around the 16th century.Bammera Potana who lived in Vontimitta wrote the great epic, Maha Bhagavatham in Telugu language and dedicated it to Rama here. The saint-poet Annamacharya is said to have visited the temple and composed and sang kirtans in praise of Rama
The temple, the largest in the region built in Vijayanagara style of architecture, in the "Sandhara" order within a rectangular yard enclosed by walls. It has three ornate Gopurams of which the central one, which faces east, is the entrance gateway to the temple. This central tower is built in five tiers, and a number of steps are provided to access the approach gate of the Gopurams.

The mukha mandapa or the Rangamantapam, has exquisite sculptures. As the mandapa is supported over 32 pillars it is known as Madhyarangaradapam. The colonnades in the mandapa have carved figurines of attendant apsaras.
The sanctum sanctorium or garbhagriha is approached from the mandapa through an antaraalayam or inner chamber, which is adorned with sculptures. In the garbhagriha, the central icon of Rama along with his consort Sita and Lakshmana are carved as a composite image, out of a single rock, thus deriving the name "Vonti Mitta". It is also inferred that the garbhagriha is itself carved out of a single rock. Hanuman, who is generally shown with the trio is missing here. However, there is a separate temple for Hanuman here.

The Administration of the Temple is entrusted to the Tirumala Tirupati Devasthanams by the Government of Andhra Pradesh. The TTD board had passed a resolution on 29 July 2015 to get the temple under its administrative control..
This temple is notified as an Ancient Monument and centrally protected monumemt of national importance and is being maintained by Archaeological Survey of India.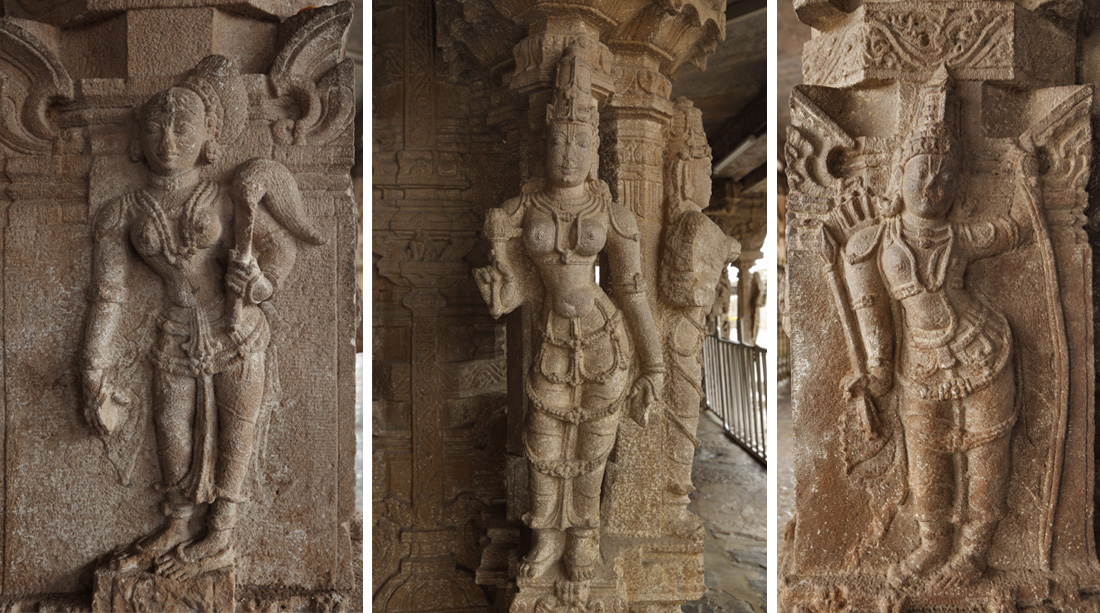 How to reach:
Vontimitta is about 25 Kilometers from Kadapa wich is the district head quater. Kadapa is well connected by Road, Rail and air.

Where to stay:


There is a Harita Guest house near the temple and there are numerous hotels in Kadapa to suit various budgets.

Watch video: