This tour has 3 nodes/spots. To view each of the spot, please hover the mouse over the thumbnails and click on it in the bottom middle of the tour window. If you wish to view this sopt on the tour map, click on the Map button on the left bottom corner.
Farahabad View Point 1

The forest area, called as Farahabad forest area is about 140 kms from Hyderabad, on the way to Srisailam near Billakarl. This scenic location, called as the Farahabad View Point overseeing Mallucheruvu lake gives you breathtaking experience. The Nizams of Hyderabad protected this place and made it a personal retreat. Although now completely abandoned, this beautiful place can be a never fading memory of nature.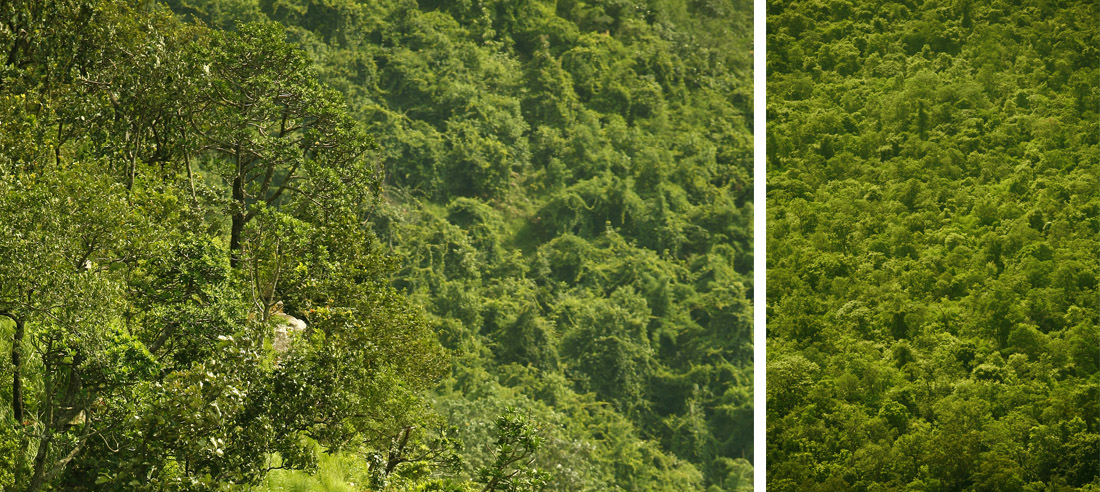 Farahabad View Point 2:

Once a retreat of the Nizams of the Hyderabad, the beautiful forest area of Farahabad is almost a virgin place and is gaining more popularity these days. It is left to the highway en-route to Srisailam from Hyderabad. There is a government operated security post and a safari experience into the jungle to reach this place, the Farahabad View Point.
Coordinates 16°15'22.67″N 78°40'17.71″E
Map Link
Farahabad Forest View Point 3:

The beautiful Nallamala forest offers many pictuesque locations to tourists. This unforgettable view is called as the Farahabad View Point and is located 12 kms left to the Hyderabad Srisailam highway. There are steps down this above-sea level rock that gives breathtaking views of the Nallamala Jungle and the Mallucheruvu lake that you can see from there.