This tour has 6 nodes/spots in all. To view each of the spot, please hover the mouse over the thumbnails and click on it in the bottom middle of the tour window. If you wish to view this sopt on the tour map, click on the Map button on the left bottom corner.

Kurnool
A erstwhile state capital of Andra Pradesh, beautifully located on the banks of river Tungabadra and Handri. It has many charming places to see around. It is blessed with many ancient temples, historical monuments and proud palaces as a remembrance of bygone era. There are many legends and inscriptions brings Kurnool under lime light for its historical significance. One can get the glimpse of ruins of royal fort, dating back 14th century which flourished during Vijayanagar kingdom. Kurnool serves as gateway for many tourist spots located at a distance of 210 km from Hyderabad. Tourist with archeological interest are much fond of this place.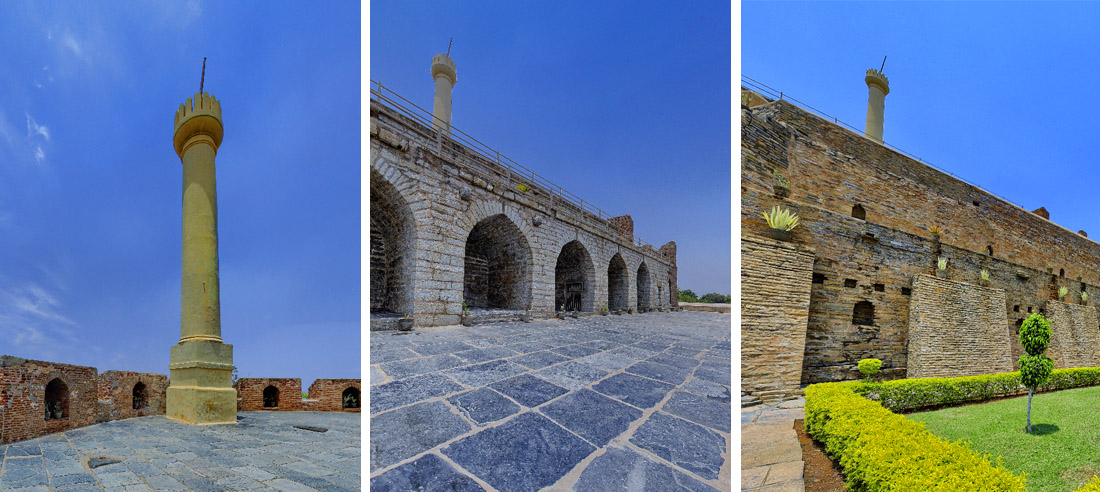 History
Little was known about Kurnool Town before the 11th century. The earliest knowledge of this settlement dates from the 11th century. It has developed as transit place on the southern banks of the river Tungabhadra and was commonly known as 'Kandenavolu'. It was a greasing place for the carts which used to transport stone for the construction of temples at Alampur from which the name 'Kandenavolu' was derived. It was ruled by Cholas and later by Kakatiya kings in the 12th and 13th centuries. Later on it became an independent part of the country under Jagirdars. Later it came under the influence of Vijayanagar kings and it was during the 16th century that Achyuta Raya built the Kurnool Fort. During the 17th century it was ruled by Gopal Raja.
Abdul Wahab conquered king Gopal Raja and ruled over the country for 16 years. The town came under the influence of Moghal emperor Aurangazeb in 1686. Later the town was ruled by Nawabs from Dawood Khan to Gulam Rasool Khan (1823). In 1839 the British Government took over control. In 1858 it was made over to a Collector under the General regulations. The British rule continued till 1947 during which period, Kurnool town was a part of the Madras presidency.

After separation of the 11 districts of Andhra from the composite of Madras state in 1953, Kurnool became the state Headquarters on 1 October 1953. The Telugu speaking areas of erstwhile Hyderabad State were merged with Andhra Pradesh. The state of Andhra Pradesh came into existence in November 1956, and its state capital was shifted from Kurnool to Hyderabad.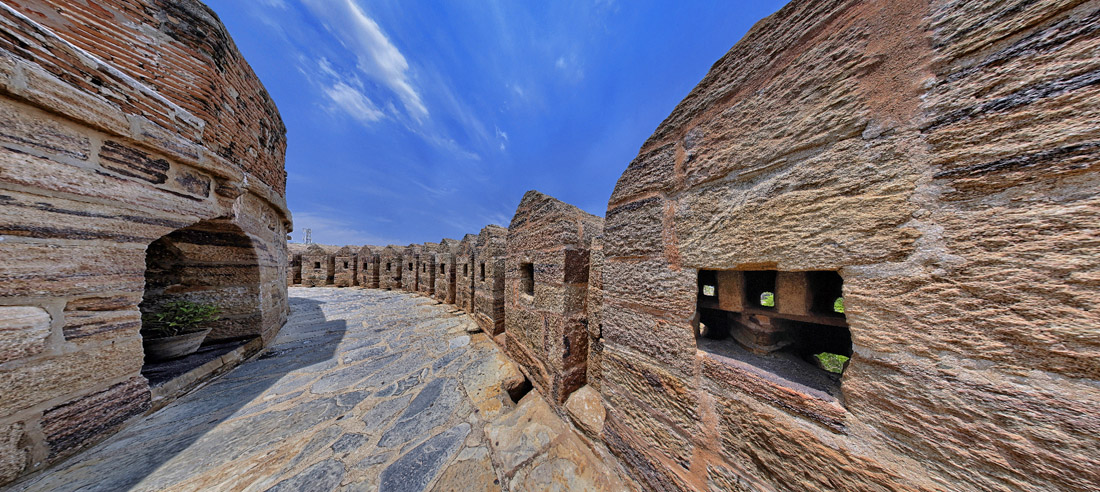 How to reach
Roadways
Kurnool is connected to most cities and towns in Andhra Pradesh as well as to other largest cities Bengaluru and Chennai by the state owned bus service Andhra Pradesh State Road Transport Corporation (APSRTC) and the Karnataka State Road Transport Corporation (KSRTC). The State Highway 51 connects Kurnool to Guntur, Vijayawada. The National Highway 18 connects Kurnool with Chittoor. National Highway 7 connects Kurnool to Hyderabad (210 km), and Bengaluru (360 km).
Railway
Kurnool is well connected with major cities in the country. This railway station lies on the Hyderabad – Guntakal railway line and has express trains to Hyderabad, Delhi, Chennai, Chittoor, Tirupati, Jaipur, Madurai, Shirdi and Bengaluru.
Air
The nearest airport is Rajiv Gandhi International Airport, at Hyderabad, three and half hours drive from Kurnool City. Another nearest airport is Kempegowda International Airport, at devanahalli, Bengaluru which takes about four to five hours drive from Kurnool city on NH7.There is a proposed green field airport near orvakal 25 km from kurnool.
Where to stay
Besides the state run Tourism Guest houses, there are many options suiting all kind of budgets, available for stay at Kurnool.