This tour has 2 nodes/spots in all. To view each of the spot, please hover the mouse over the thumbnails and click on it in the bottom middle of the tour window. If you wish to view this sopt on the tour map, click on the Map button on the left bottom corner.
YOGANANDA NARASIMHA
This temple is to the south-east of Lower Ahobilam at a distance of 2 kilometres. The popular legend is that after killing Hiranyakasipu, Lord Narasimha taught Prahlada several yogic postures. Therefore, the Lord in this manifestation is called Yogananda Narasimha.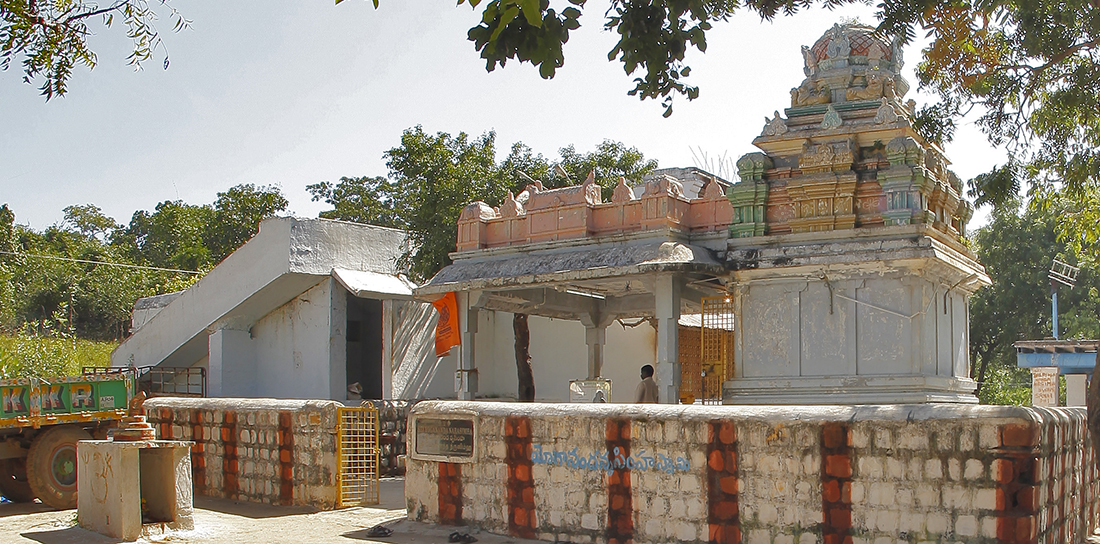 This form of the Lord is seated in a padmasana with yogapatta around His legs. Once Lord Brahma visited this place when he was agitated and he returned after attaining peace by practicing devotion unto Lord Narasimha. The Deity of the Lord was being worshiped in a deep tunnel and for the sake of ease in his worship, He was brought out from the tunnel and consecrated here.
This place can be easily accessed by road from Lower Ahobilam.
Watch video: