This tour has 2 nodes/spots in all. To view each of the spot, please hover the mouse over the thumbnails and click on it in the bottom middle of the tour window. If you wish to view this sopt on the tour map, click on the Map button on the left bottom corner.

A spectacular view of the magnificient Tirumala Valley !!
This view, from the viewpoint near the windmills at the end of the road on Tirumala Sainik Niwas, behind Hill View Cottages.

One can see the Tirumala Mountain range, the alternate pedestran trail which starts from Srinivasa Mangapuram and reaches Srivari Mettu atop the Seven Hills, which is said to be used by the Lord Venkateswara himself, to commute between Srinivasa Mangapuram and Tirumala.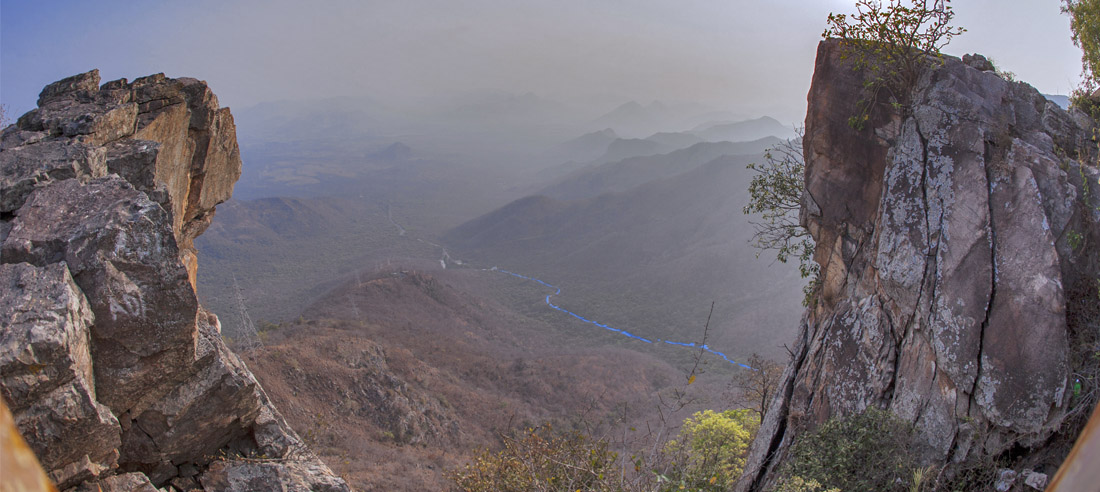 The Last hairpin bend of Tirumala Ghat up-Road can also seen from here. It is from the point of the road, one can see the Garuda's Face profile and Lord Venkateswara , emerging from the Hills.