This tour has 4 nodes/spots in all. To view each of the spot, please hover the mouse over the thumbnails and click on it in the bottom middle of the tour window. If you wish to view this sopt on the tour map, click on the Map button on the left bottom corner.
PAVANA NARASIMHA
This temple is on the banks of the river Pavana and hence the Lord is known as Pavana Narasimha. This is the most peaceful form of the Lord amongst the nine Narasimha temples. He is also known as Pamuleti Narasimha Swamy. The Lord here liberates devotees from the all the sins of past lives and the present lives which might have been committed knowingly or unknowingly. Sage Bharadwaja rid himself of the great sin of brahma-hatya at this place.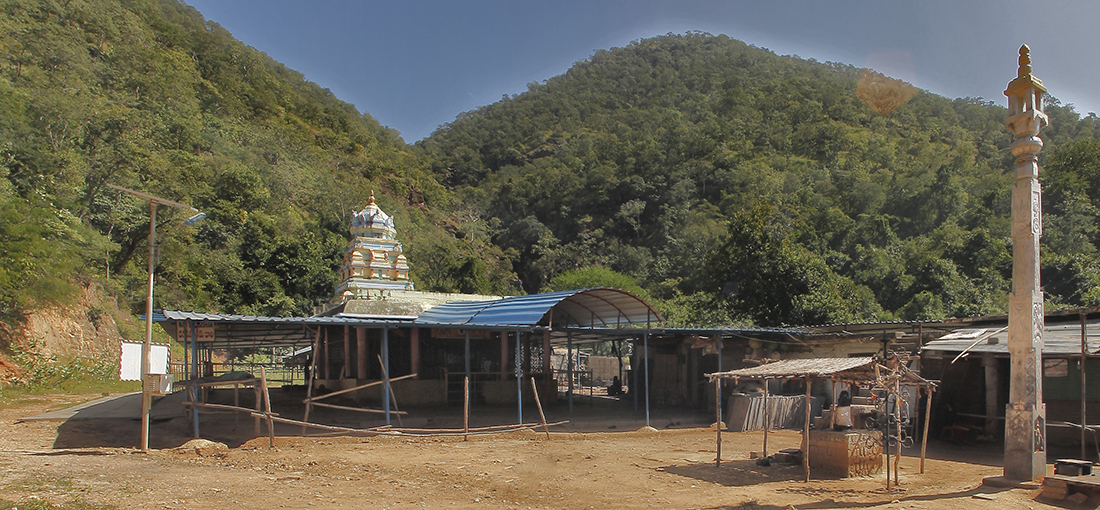 This temple lies quite far in the midst of the forest. Devotees climb many steep steps to reach this temple. The steps begin from behind the temple of Sri Ahobilam Narasimha and is about six kilometres from the Upper Ahobilam temple. Alternatively devotees can also visit this temple via local jeeps. However if one has time to enjoy the nature it's a good idea to climb stairs and take a walk as the route is through the serene bliss of Nallamala Hills.
This is said to be the most peaceful form among the Nava Narasimha Kshetras. This is said to Kshetra Ratna (jewel among the Kshetras).
Watch videos: