This tour has 2 nodes/spots in all. To view each of the spot, please hover the mouse over the thumbnails and click on it in the bottom middle of the tour window. If you wish to view this sopt on the map, click on the co-ordinates.
Co-ordinates: 13°36'27.8″N 79°27'01.9″E
Sri Padmavathi Temple, Tiruchanuru
Tiruchanoor, is one of the oldest pilgrim towns located 5km away from Tirupati, is abode of Goddess Sri Padmavathi Devi, the beloved consort of Lord Venkateswara. This pilgrim centre is popularly known as "Alarmelmangapuram" (Alar-Lotus, Mel-top, Manga-Goddess, Puram-town) or Alimelumangapuram. According to temple legend as Goddess Mahalakshmi emerged on the golden lotus as Padmavathi Devi located at the centre of Padmasarovaram-the temple tank, this place became famous by the name "Alarmelmangapuram". There is a strong belief among the pilgrims that they should pave visit to Padmavathi and seek Her divine blessings before they visit Lord Venkateswara as Tirumala during their pilgrimage.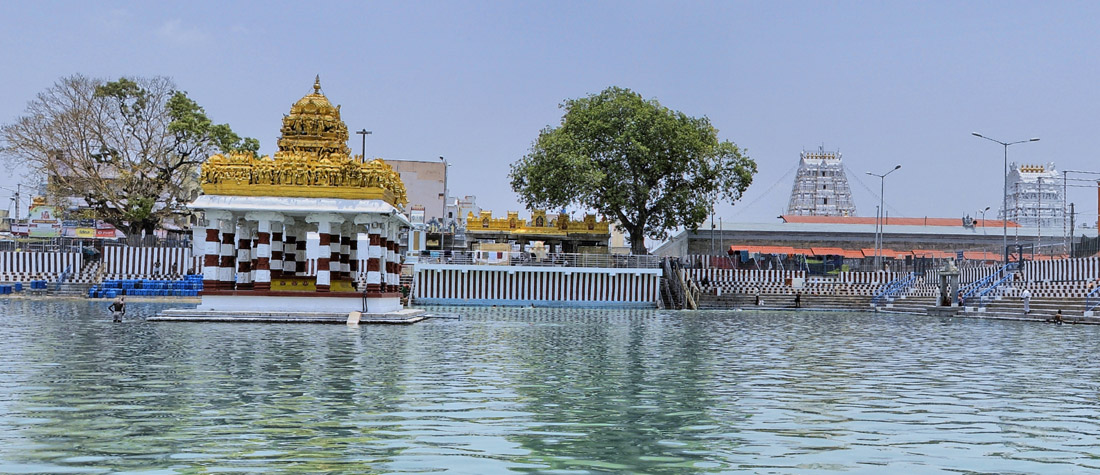 The ruler of Thondamandalam, Akasharaja and his queen Dharanidevi were sad because they had no children. On the advice of priests, Akasharaja decided to perform a yagna. When the sacrificial ground was ploughed, the couple found a lovely girl in a thousand petal lotus. A divine voice urged the king to bring up the child with love and care. The child was named Padamavathi as she was found in a lotus (Padma). When Padmavathi grew up, Lord Venkateshwara came in search of her. The celestial marriage of Lord Srinivasa and Goddess Padmavathi took place on a grand note.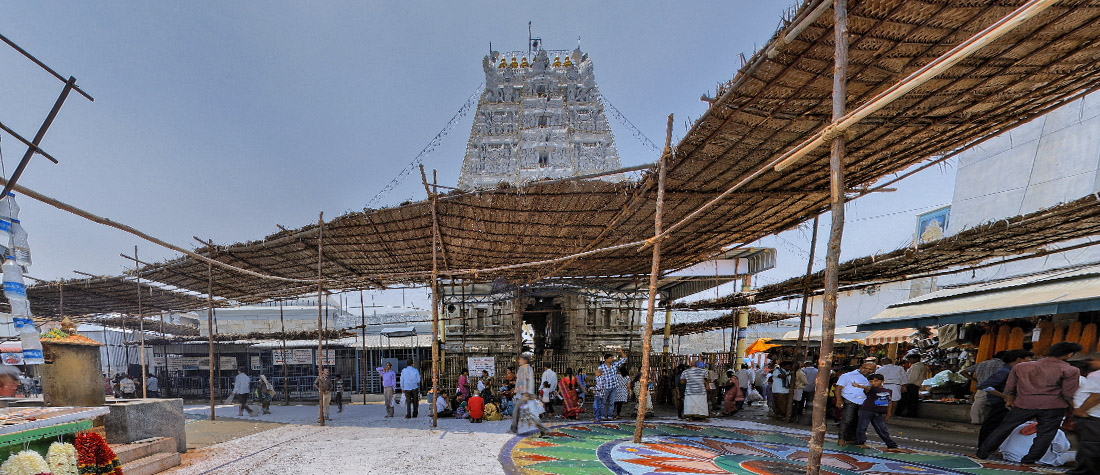 The manifestation of Sri Padmavathi Devi occurred in the month of Karthika on Sukla Paksha Panchami when the star Uttarashada in the ascendent. The Brahmotsavam of the Goddess is celebrated with all pomp and glory to commemorate the auspicious occasion of Her avatara.

Sri Padmavathi Temple at Tiruchanur was constructed in the time of Tondaman Chakravarthi, who happens to be the elder brother of Goddess Padmavathi.