This tour has 6 nodes/spots in all. To view each of the spot, please hover the mouse over the thumbnails and click on it in the bottom middle of the tour window. If you wish to view this sopt on the tour map, click on the Map button on the left bottom corner.
KRODAKARA (VARAHA) NARASIMHA
The temple of this Lord is one kilometre away from the main temple of Ahobila Nrisimha Swamy on the Upper Ahobilam. Sri Kroda Narasimha also glorified by devotees as Varaha Narasimha is a very special form of the Lord with the face of a boar.(varaha or kroda) and the Lord is seen along with his Consort, Lakshmi. Hence the Lord of the temple is known as Krodakara (Varaha) Narasimha Swamy here.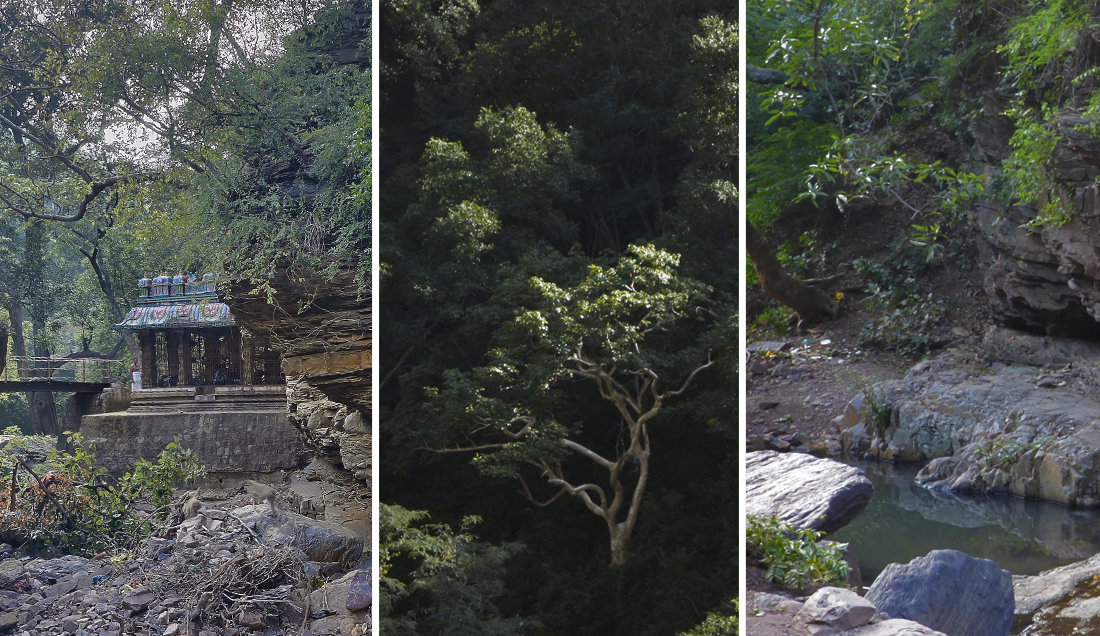 Here one can also take a dip in Sri Varaha Tirtha. The temple of Sri Krodha Narasimha requires a bit of trekking. Devotees must walk further from the Ahobila Narasimha Temple, along the banks of Bhavanashini River to reach this temple.
Watch videos: